This local SEO tutorial will teach you how Google interacts with local websites. To expand your business, start optimizing your website for local search results.
Local SEO is a search engine optimization (SEO) strategy that helps your business to be more visible in local search results on Google.
Any business that has a physical location or serves a geographic area can benefit from local SEO.
If you search Google for any important keywords related to your business and a map with 3 listings appears underneath it (also known as a map pack), then local SEO can help you grow your business.
But to understand local SEO, you need to know how Google works first.
How exactly does Google work?
Whenever you enter a search query into Google, it examines a pattern of signals, or ranking factors, such as the relevance of your website, in order to provide you with a list of websites that best matches your query.
The majority of people are unaware that when they type something into Google's search bar, it does not perform a live search of the entire internet. It's essentially looking through a backup of all the sites Google has found. This copy is known as the Google index.
Google creates the index by crawling the web using little programs known as "spiders." Each spider follows the same pattern: it starts on a single page, then follows the links on that page, then moves on to the next page's content, and so on.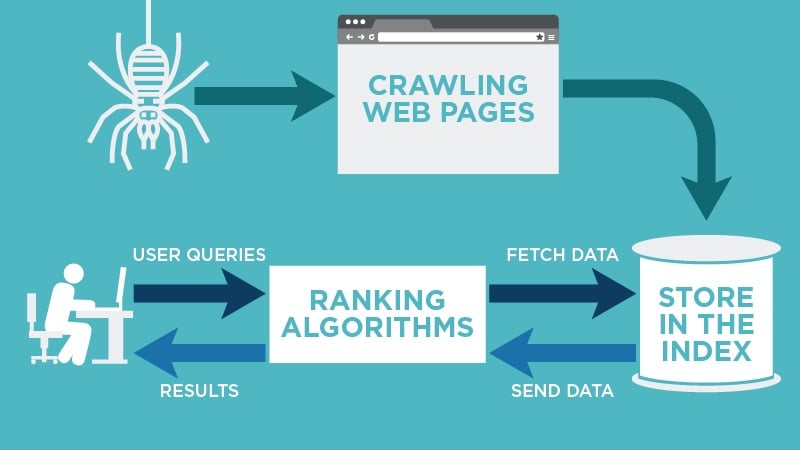 In the process of crawling, Google stores web content on its servers, where an index is built. The spiders crawl trillions of pages at an incredible rate, continually crawling trillions of pages. In addition, new sites and connections are discovered quickly, and the index is kept up-to-date at all times.
What Google looks for when ranking search results
In the blink of an eye, Google ranks hundreds or thousands of websites using a variety of algorithms.
When you Google something, an algorithm searches the index and offers a list of websites in organic results that match your search. Those results are chosen and ranked based on inbound links' relevance, significance, and popularity.
To identify whether websites have something connected to your search, the algorithm considers a variety of on-site and off-site factors. All relevant websites are added to the list, which is then ordered according to their importance.
The algorithm evaluates which sites best answer your keyword search based on different on-site and off-site characteristics, and those sites are presented at the top of the search results.
Improving your SEO has an impact on your website's relevancy, visibility, and link popularity. Your site will appear higher in more search results if the right aspects of its digital footprint are optimized.
Local SEO follows a different pattern
What about organic search results in your area? Google discovered that customers looking for specific types of companies want results from their immediate location after researching user behavior during trillions of searches.
That's why Google's local search algorithm includes a proximity component, which is a fancy way of saying that when you search for a local phrase, Google considers your location (a query with local intent). Even if the searcher does not mention a city name or "near me" in their query, this occurs.
For example, if you're at work and want a pizza delivered for lunch, Googling "pizza delivery" returns a list of nearby establishments in the local SERPS (search engine result pages).
However, if you do the same search at home, you'll receive completely different results. This makes sense because you need a pizza delivered from a nearby location.
Local search has been around for a long time, but it was limited due to the fact that most people exclusively used desktop computers.
Mobile search has grown as a result of the recent surge in mobile internet connectivity, therefore local SEO has become critical for the success of any business supplying local products or services, as well as local marketers.
---
What matters for local SEO
---
What does this imply for marketers that work in the search market? While the local map pack appears in the usual Google organic search results, the primary Google search results for local rankings and the local map pack results are powered by different algorithms.
You have the option of appearing in both the main organic search results and the local map pack as a local business.
Local SEO Tips (West Africa – Ghana)
Optimize for Google My Business.
Engage on social media and add posts to Google My Business.
Ensure your name, address, and phone number are consistent online.
Optimize online directories and citations.
Perform a local SEO audit.
Improve your internal linking structure.
Optimize URL, title tags, headers, meta description, and content.
Add location pages to your website.
Create local content.
Ensure your website is mobile-friendly.
Get inbound links with relevance and authority.
Participate in your local community.
1. Make your website Google My Business-friendly.
Google My Business has become the pinnacle of local search; because Google prefers to provide content it can trust and verify, Google My Business is their tool for helping your business meet Google's requirements.
To make sure you're ready for Google My Business, do the following:
Make a Google My Business page and verify it.
Within your Google account, use Google Posts.
Encourage your consumers to leave online reviews.
Respond to reviews honestly and clearly, indicating your location. "We value your feedback on [product/service] in [city, state], for example." We appreciate your input and hope to work with you again in the future. "On behalf of the [complete company name] team, thank you."
If Google can verify that your business is legitimate, the search engine may provide you with a coveted sidebar position in Google local search.
This isn't merely for the sake of SEO. You may make it easier for potential customers to locate you by having reviews and keeping your contact information and operation hours up to date.
Due to the change in consumer buying behavior and business operations expected in 2022, consumers need to find updated information now more than ever.
Check out our full post here to learn more about how to use Google My Business.
2. Post to Google My Business and engage on social media.
Google now places a greater emphasis on material posted on social media than ever before.
Now that you've created a stunning Google My Business page, share it on social media to bring social and search closer together.
3. Make sure your name, address, and phone number are all the same across all platforms online.
You must make it simple for people to find you and for search engines to find you. Set up your NAP (name, address, and phone number) to accomplish this (with area code). This should be included on your site as crawlable HTML text.
Avoid making the usual mistake of merely placing the NAP within a picture; images, unlike HTML text, cannot be indexed by search engines. The most typical place for the NAP is in the site's footer or header.
4. Make online directories and citations more effective.
These four map data aggregators supply a substantial amount of map data for Apple, Yelp, Bing, Google, Trip Advisor, and other US companies.
Check that your citations are consistent and complete across these four data aggregators to ensure consistency.
Misspellings, abbreviations, a lack of a suite number, or an incorrect phone number can all be troublesome.
If Google can't figure out which information about your business is correct, it may not show up in search results at all.
Also, make sure to delete any duplicate listings you come across. Bonus points if you emphasize your community's Chamber of Commerce membership, which will earn you an external inbound link.
5. Conduct a local search engine optimization ( Local SEO) audit.
It's tempting to put your foot on the brake once you've mastered the essentials. SEO, on the other hand, is a continuous and intuitive process.
Rather than stopping there or simply making changes and seeing what sticks, it's a good idea to do a full audit to determine where your website stands and what needs to be improved to meet your objectives. The following items may be included in a local SEO audit:
Google My Business Audit: Where does your Google My Business show up in the search results? Is all of the information correct?
Is your site crawlable, according to Google Search Console? Is there anything wrong with it that would make indexing difficult?
On-Page SEO Audit – Does your website include all of the on-page SEO features that help you rank?
Audit Your Citations – Are all of your citations in the leading business directories correct?
Analysis of Competitors – How does your site compare to those of your competitors? Do you have any holes that need to be filled? In terms of inbound links, content, design, and positioning, how do you compare?
What is the state of your website's performance?
6. Improve the structure of your internal linking.
Despite the importance of external links to your site (I will describe them shortly), your internal linking structure can also help you improve your SEO ranking.
What is the significance of internal linking? It performs the following functions:
Assists with website navigation
Assists with website hierarchy and information architecture.
Page authority and ranking power are distributed among pages.
Check out Kissmetrics' The Seven Commandments of Internal Linking for Top-Notch SEO The Seven Commandments of Internal Linking for top-notch SEO to improve your internal linking structure.
7. Make sure the URL, title tags, headers, meta description, and content are all optimized.
Every new blog post is a new indexed page for your site, a new page on which to target a geographic search phrase, and a new chance to be found in the search engine results pages when it comes to content (SERPs).
When you write a piece of content, you should use high-volume keywords in the URL, title, header, meta description, and body to optimize it for search engines.
Consider showcasing customer success stories and case studies if you're having problems coming up with geo-targeted content.
8. Add location pages to your website.
Create location pages if you have more than one physical location. Readers will find your name, address, phone number, store hours, unique business descriptions, parking/transit information, promotions, and customer comments on your location pages.
It's also critical that you don't repeat material across multiple location pages.
Create a geographically descriptive About Us page for single-location enterprises. If you include a Google Map on your website's location page, you'll gain a lot of bonus points.
9. Create information that is specific to your area.
Google is getting smarter, which implies content providers may now write for people rather than search algorithms.
While writing about general themes will appeal to a broad audience, it's often more vital to narrow your emphasis and write about local or industry news to appeal to a specific audience.
Promote local industry meetings, news, employees, and other instructional content on your blog to establish yourself as the local authority for your sector. Consider top-of-funnel content that extends beyond what your company sells.
If you're a local security company, for example, and you're seeking to recruit new businesses to the region, build a helpful resource to assist them get acquainted with your community.
A map of local service providers or a city-wide events calendar could both be useful to your persona and offer highly relevant on-page local signals.
10. Make certain that your website is mobile-friendly.
Local search and mobile search are inextricably linked (61% of all Google searches are performed on mobile).
People will use your site in a mobile context to check up reviews, get directions to your location, and discover contact information, among other things. In fact, since 2017, smartphone searches for "near me" have surged by 250% (Think With Google).
Make your site mobile-friendly to make it easier for your prospects and clients.
11. Obtain relevant and authoritative inbound links.
Inbound links are a fantastic way to improve your local SEO because each one shows Google that you're a legitimate business, and they may also help you build your domain authority. Here are a few options for obtaining inbound links:
Sponsorships or Partnerships
Guest Blog Posting
Scholarships
Begin with your personal network, which could include the Chamber of Commerce, BIDs, licensing bureaus, trade groups, resellers, vendors, and/or manufacturers, as well as other affiliates.
Consider sponsoring a webinar or meet-up, hosting a community event, advocating a local cause you care about, and cultivating contacts with influential people.
Also, get in the habit of reaching out to partners to see if they'd like to include you in their partner directory.
Being a guest blogger might also help you gain links. Talk to and about other people in your business (in a positive way, of course!) and serve as a resource for the community.
If you participate actively in community discussions, you'll notice an increase in inbound links, social media growth, and media coverage.
12. Get involved in your community.
The more you get involved in your community, the more digital publicity you'll get. You can generate press, brand awareness, and inbound links by collaborating on a campaign with a nonprofit, hosting a volunteer day at your company, sponsoring an event (even an online one! ), or appearing in the local media as an expert in your field.
Given that, for example.
Given that, for example. Because edu links are the best for domain authority, why not get some by highlighting a scholarship in your area?
It should be industry-relevant, provide the proper signals to your domain (given the backlinks from colleges), and so on… as well as make you feel amazing! Moz compiled a comprehensive guide to achieving success in scholarship outreach.
---
Local SEO Tools
---
Let's look at some methods you can use to boost your position in the areas that matter the most now that we've covered how to optimize your business for local SEO.
A local citation is any internet mention of a local business's name, address, and phone number.
Citations are important because they assist local companies appear in internet searches, and when local businesses actively manage their citations to ensure data accuracy, trust in these online listings increases.
Whitespark is intimately familiar with this world. Whitespark provides local listing management, makes recommendations for where your business should be listed, analyzes your competition, and builds and monitors your citation growth for improved local search rankings.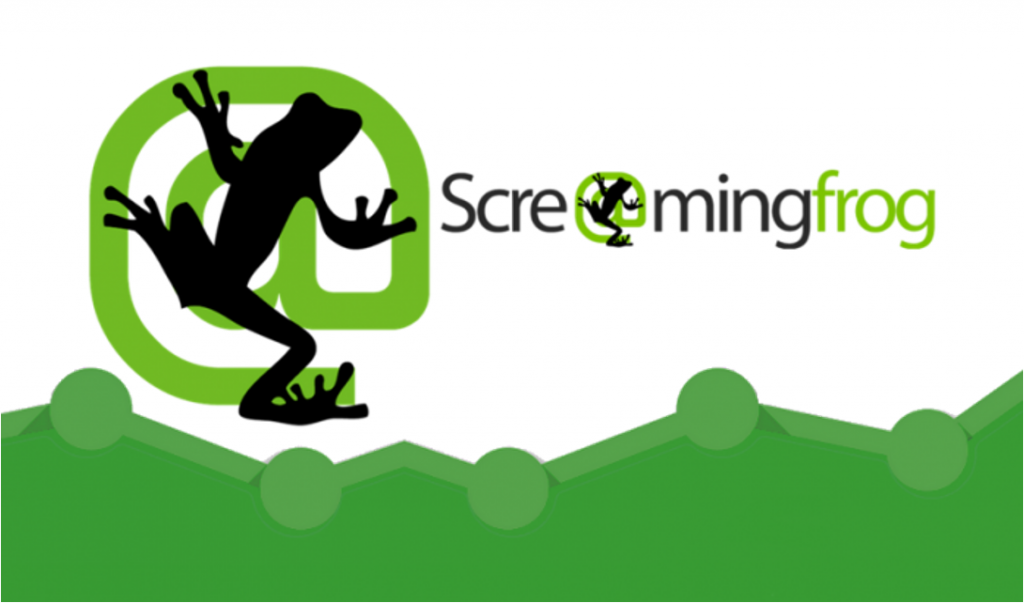 From an SEO standpoint, this desktop tool searches websites' links, pictures, CSS, script, and apps.
I'm wondering if you have any 404 errors. Wondering about missing meta descriptions or H1's? Screaming Frog will analyze up to 500 URLs for free and offers an unlimited paid version for $200/year.
Moz Local is less priced than most of its competitors, and it will verify your company listing on Google and Facebook, as well as spread it across the search ecosystem.
Moz Local will also work with data aggregators to help promote listings, ensuring that your company gets noticed.
Backlink checking is aided by Ahrefs, which is significant because these links (directed toward your website) serve as a measure of website authority.
Ahrefs also provides competitor analysis, keyword research, and information on the anchor text used by other websites when connecting to yours.
BuzzStream makes it easier to get local backlinks by researching local influencers, tracking conversations, and reporting on your outreach initiatives, team performance, and link placements.
BrightLocal is a comprehensive SEO tool package designed exclusively for the marketing needs of local businesses.
The tool can help you generate and monitor reviews on local sites, examine neighboring competitors, and understand your local search success.
Client access and white-labeled reporting are also available through BrightLocal, making it a good fit for both agencies and brands.
For local businesses, local SEO is an essential component of any SEO plan. Local SEO will assist your audience find you when they search online if you have a storefront or a service area.
Note from the editor: This article first published on https://blog.hubspot.com/.
---