As an affiliate marketer, you may be already on your way to success if you have a blog.
It makes no difference what blogging platform you use – WordPress is free, LinkedIn is free, Medium is free, Blogger is free, or whatever other blogging platform you use.
In other words, you have a chance to share information with your followers about the brands you love and to make some money while you are at it.
In addition, a recent study showed that affiliate sites with good content and blog sites ranked high in terms of total ad spending,… but generating marketing revenue from your blog requires a lot more than simply linking to a company's press release or gushing about their latest products.
---
Bloggers who want to be successful Affiliate Marketers

should follow these

(04)

four guidelines.
1. Strike the right tone.
First of all, if you're writing a blog just to promote something or just any affiliate products, you should stop right there.
Some may ask why? There is a 9 out of 10 chance that you will fail.
In fact, most people read blogs because they want to learn about a particular subject or read about a unique perspective of others.
Sometimes people read blogs as a means of finding an honest opinion on a product or service. Most people do not like reading product pitches.

You should identify what you and your readers are interested in and start writing about it. Maybe you're particularly passionate about games.
Please share some of your experience with the topic by mentioning some of the best games or game-related products you use.
You can recommend things to your readers as well.
Check out our free eBooks site download any book you like, its totally free... 
Your followers will grow over time – a naturally targeted audience that shares your passion for the same products and services.
Don't try to sell your community on any products. Rather, discuss what you like and don't like about various products with your audience.
Developing this kind of relationship with your audience will help you to become a trusted influencer.
2. Keep your audience on top of mind.
It's important to realize after developing a following and trust, you're now basically committing to providing them with quality content on an ongoing basis.
This can be challenging at times.
Like all writers, bloggers can run out of ideas. To get your creative juices flowing, you may want to do some keyword research.

Find out some of the terms people search for and see if you can produce anything relevant.
There are several good free keyword search tools you can use to determine which terms are the most popular.
Perhaps searches for a particular type of wine have increased over the past month or maybe searches for "online shopping subscription" have risen after the pandemic.
Keyword search tools
Here is a list of some free and paid keyword research tools you can use to find good keywords with good traffic.
Taking note of what people are searching for can provide inspiration for topics to write about on your blog and help attract more attention.

In addition, research can provide insight into what your audience is interested in right now and open opportunities to interact with them.
The products and services you recommend to readers may be just the thing they are looking for, or you can help them find an appropriate solution.
Your experience will help you establish your reputation as a thought leader and make it easier for you to represent the brands you care about.

Another key point is you should be sure to share your posts in other channels besides your blog since your blog is just one of the regular channels on which you present your posts.
If you want to get more search traffic, develop unique content for sites like Medium, Linked In, YouTube, and other resources, and link it back to your blog.
You can use apps like Telegram, Discord, or Clubhouse to chat with your readers.

Building relationships with your readers can help you showcase your expertise and promote solutions you believe in ways that help you build longer-term relationships.
3. Monetize your content.
Indeed if you have high-quality content, you can monetize your blog and turn it into an affiliate marketing platform, but make sure your content isn't too "salesy."

A good strategy is to monitor deals as they come up and share information about them.
Your expertise as a brand advocate will allow you to connect and present to your readers the best deals offered by the brands you follow through affiliate links.
Here are my picks for the top high-paying affiliate programs.
Best Google AdSense Alternatives
Check out these Google AdSense alternatives to learn how you can continue to monetize your website or blog:
Trust you've built will have a positive effect on your followers as they'll be more willing to follow your recommendations.
As a matter of fact, they'll appreciate getting a heads-up on a discount on a product or service they might like.

Stay updated on these deals, which can regularly change or quickly expire, resulting in broken links.
The use of a third-party platform helps influencers to monetize their work by tracking live and expired deals and helping them negotiate rates with brands
4. Promote your blog (and yourself).
Once you have a business, continue to be immersed in the community you've chosen. Connect with your readers using different social media channels to promote your blog and yourself.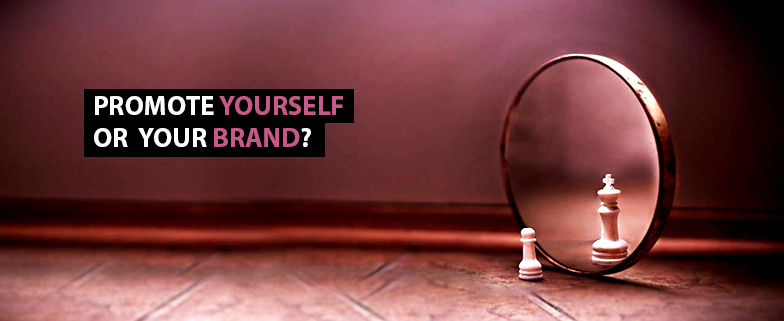 Don't limit yourself to big sites like Twitter, Facebook, and Instagram. Connect with your followers on their preferred social networks.
The internet offers many places to ask and answer questions, such as online forums.
Top 5 Forum with most users online?
If we are talking about forum's then Mxblog24 has launched a new forum where all can join share knowledge and ask questions and also promote your affiliate products Note: no spamming let's respect each other and grow together

Link to the forum
Wherever your followers are, be sure to become part of their group. Using these platforms, you can share information and engage with fellow enthusiasts, asking them to continue the conversation on your blog.

In conclusion, you should continue to build your audience so you can create more opportunities for marketing and write about the things that interest you.
Always remember to be honest, authentic, and helpful when writing your content.
---